I found some gems in the field of surfing over the Internet. And besides that I'm gonna give away some present. Double favorite! Therefore, the a spy into my life is dominated by random favorites. Well, not entirely random: surf, travel and (skate)!
A surf promo
As adventure traveler surfing should be on the big bucketlist. Mickey Smith and Astrey Film's kshort film is one of the best promos for the sport. A must see.
Roxy 25 year anniversary
Roxy celebrates its 25th anniversary. For this they include a few nice videos shots from the Roxy Riders. Below is one of my favorite riders, 'Sister' (because she's the only girl among four brothers) Kelia Moniz.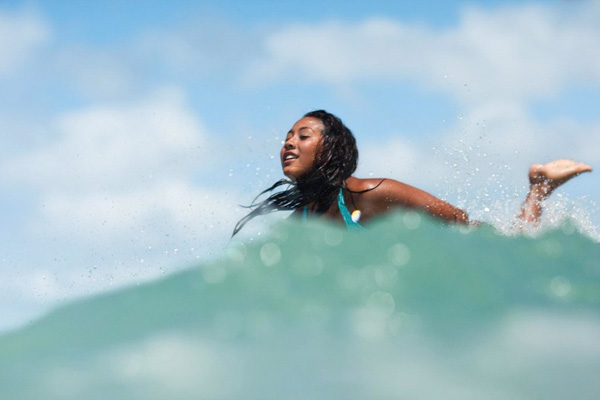 © Roxy
http://youtu.be/IutsArnA1hc
Give away 2×2 tickets for Madness Pre Party
On 3, 4, and July 5th, 2015 the beach of Nes Ameland is transformed into one big Valhalla. MadNes combines surf, skate, music and much more in a sustainable way. At this festival, you never have to be bored! This surf, skate and music festival in the Netherlands was unfortunately sold out within four days, but I may give away tickets to the preparty Madness at the Melkweg Amsterdam on Friday March 13. Would you like to be here with a plus one? Please give us a comment below and like at least one social media channel of Style Spy (see the sidebar on the right for the links). Obviously I am there as well! Need to know the line up beforehand? Click here.
Hamburg is a good wanna be Berlin
Last weekend I was in the wannabe Berlin of Germany. Hamburg comes very near Berlin. Artistic neighborhoods, the skate scene, vintage and much more fun! This week on Style Spy.
My Wishlist
Soon I will do a room tour and I will show you all the rooms of my house. I'm secretly still shopping for some nice items for the living room (after 2.5 years, my house is still not finished will it ever be?).
And now you guys and gals, what were your favorites this week?