I just love cabins. They have this cute vibe that makes me just want to instantly give up the rent of my house and go live somewhere in the woods like the Little Red Riding Hood. Luckily, I don't have to do that because we have Airbnb! And I've found the cutest Airbnb's/tiny houses that you can rent, all over the world. Let's check them out!
And while you're here. If you haven't tried out Airbnb yet, get a free discount code when you book through our link! You're welcome!
United States
This Airbnb in Marlboro New York is just too cute to be true. What about sleeping at the stars in wine country? This cabin has been featured in The New York Times & The Today Show and has the magical Super Host rating. It's just 90 mins from NYC, but a world away. Can we stay here, now?
Cooke Ville Tennessee
This Cabin in Cooke Ville is just to good to be true, or not? The log cabin has been carefully reassembled in 2015 as a spot for the weary traveler. The cabin has a panoramic view of both lake and wood and the host is ofcourse, a super host. The poured concrete floors have been outfitted with thermal heat so you will never have cold feet. No need to bring your fluffy unicorn slippers!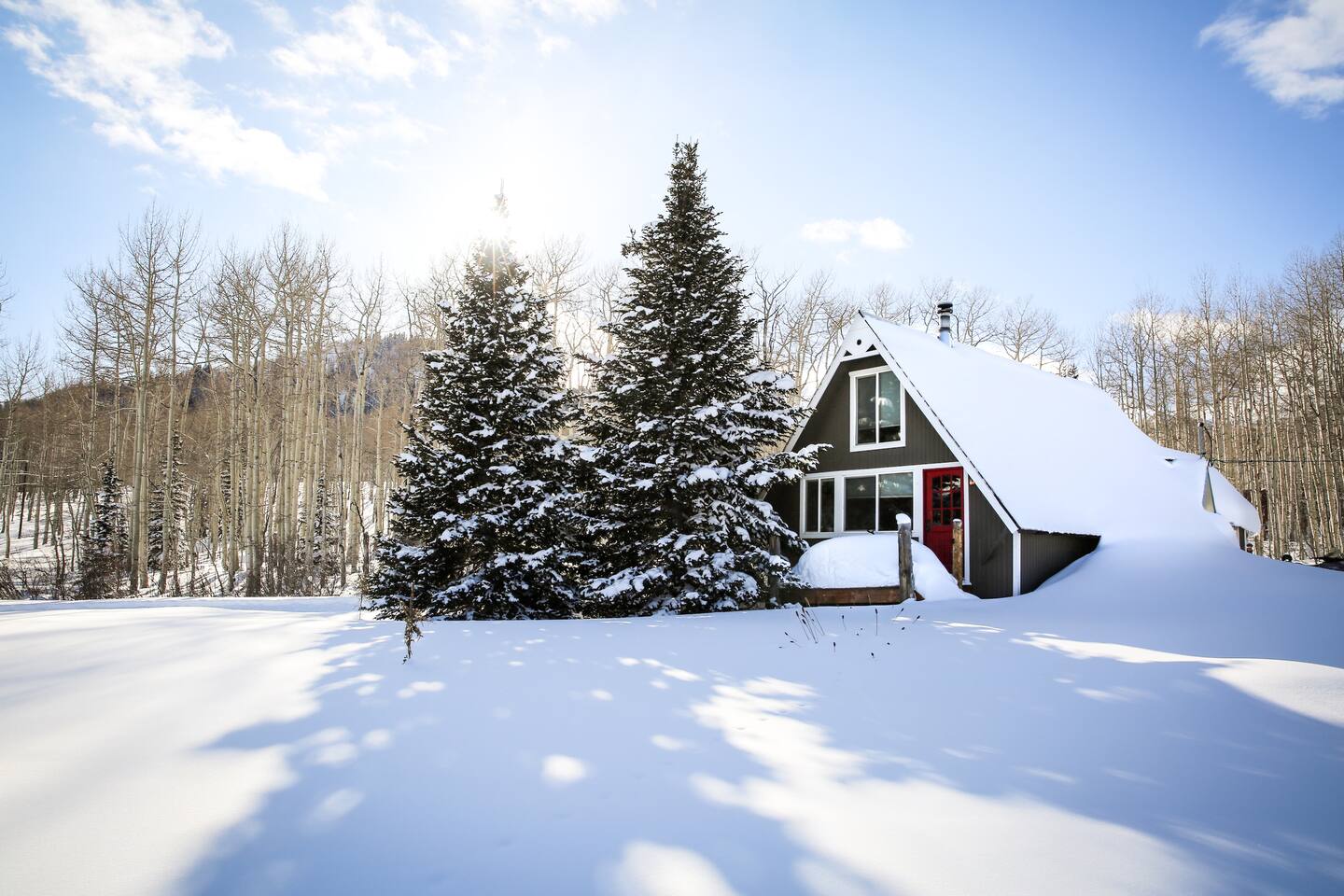 Utah, Midwood
Oh my gosh, this cabin is a tiny house dream come true! The cabin is located in Midway, Utah. It's a historical, updated A-Frame cabin nestled in the mountains. Oh, and just a short drive outside of Park City, Utah. There's one-bedroom cabin that will provide a relaxing and simple atmosphere for one person, a couple or a small family. Purrrfect, I must say. Curious to book this cozy cabin at Airbnb? Don't forget our discount code!
Canada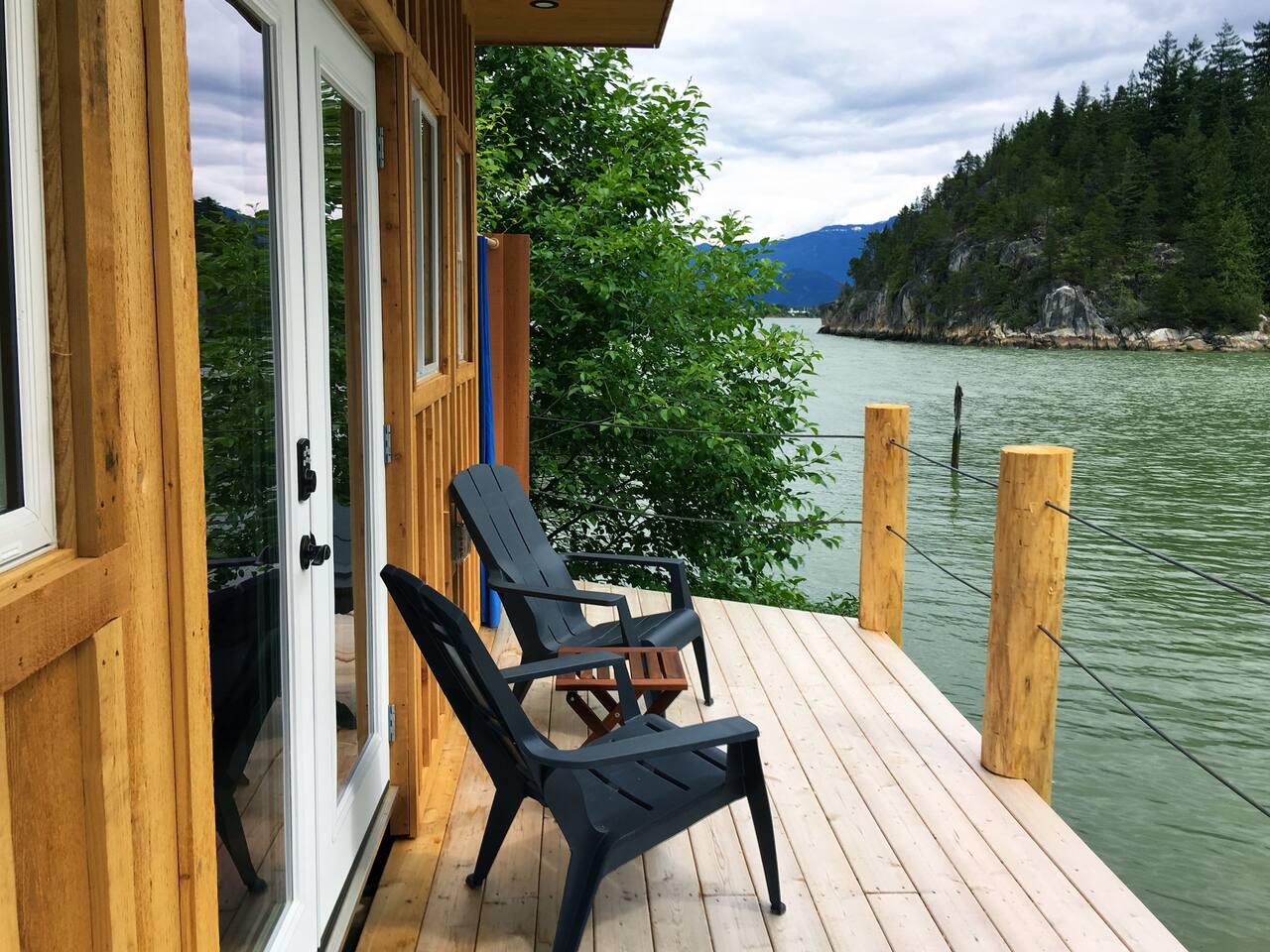 Squamish
Stay in this cute little shipping container across the famous Shannon Falls and the Chief Trail. The cabin has all you need: an outdoor/indoor hot shower and a nice deck. If you like to catch some fish, this is your place. The cabin is just 1 hour from the Vancouver International Airport and about 40 minutes to Whistler.
Tiny houses in New Zealand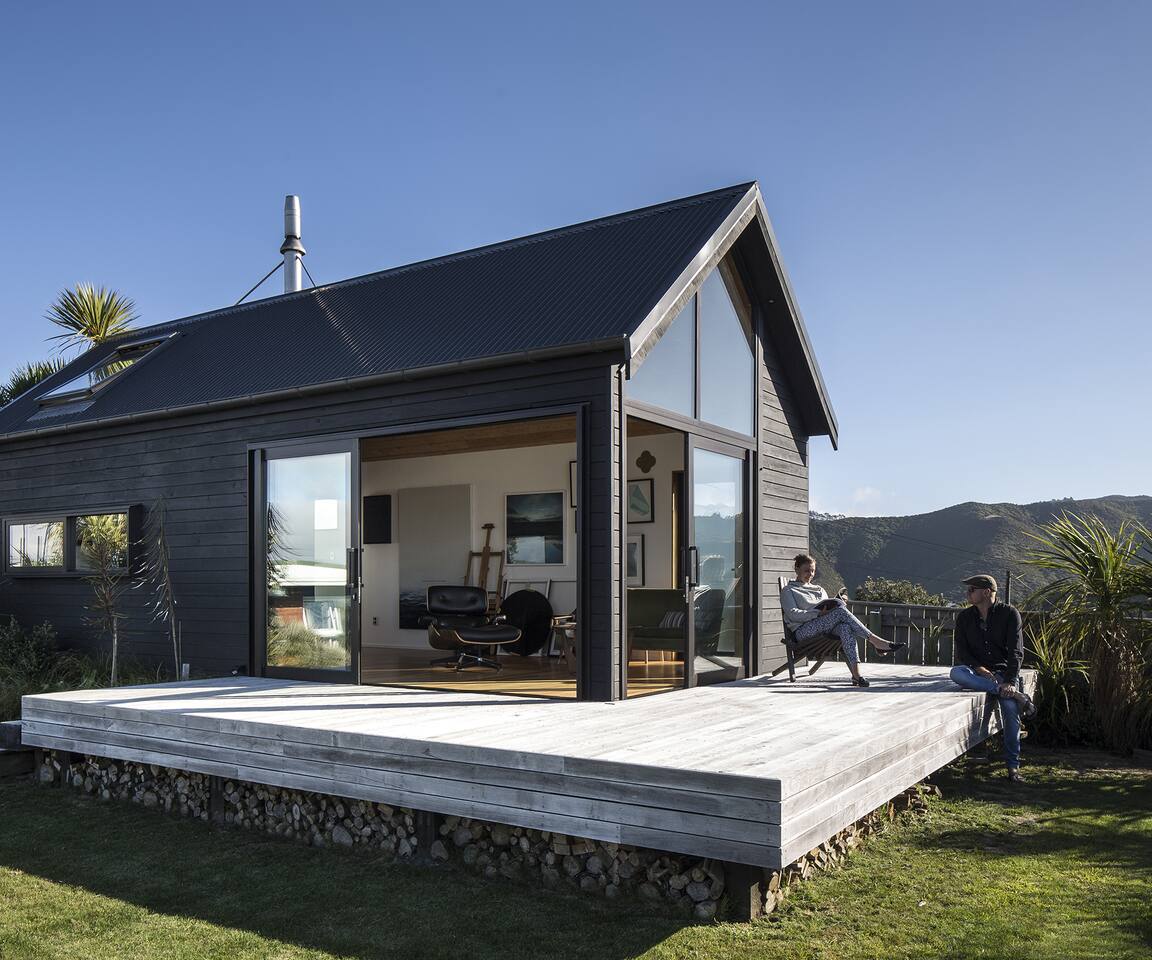 Wellington, New Zealand
This private Artist Studio is set on a ridgeline overlooking the city Wellington with 360-degree views from the city of Wellington to the south coast. The architecturally designed studio/tiny house has been made out of timber and is sourced from the family farm. Big plus? You have your own lovely private hot bathtub looking over the city.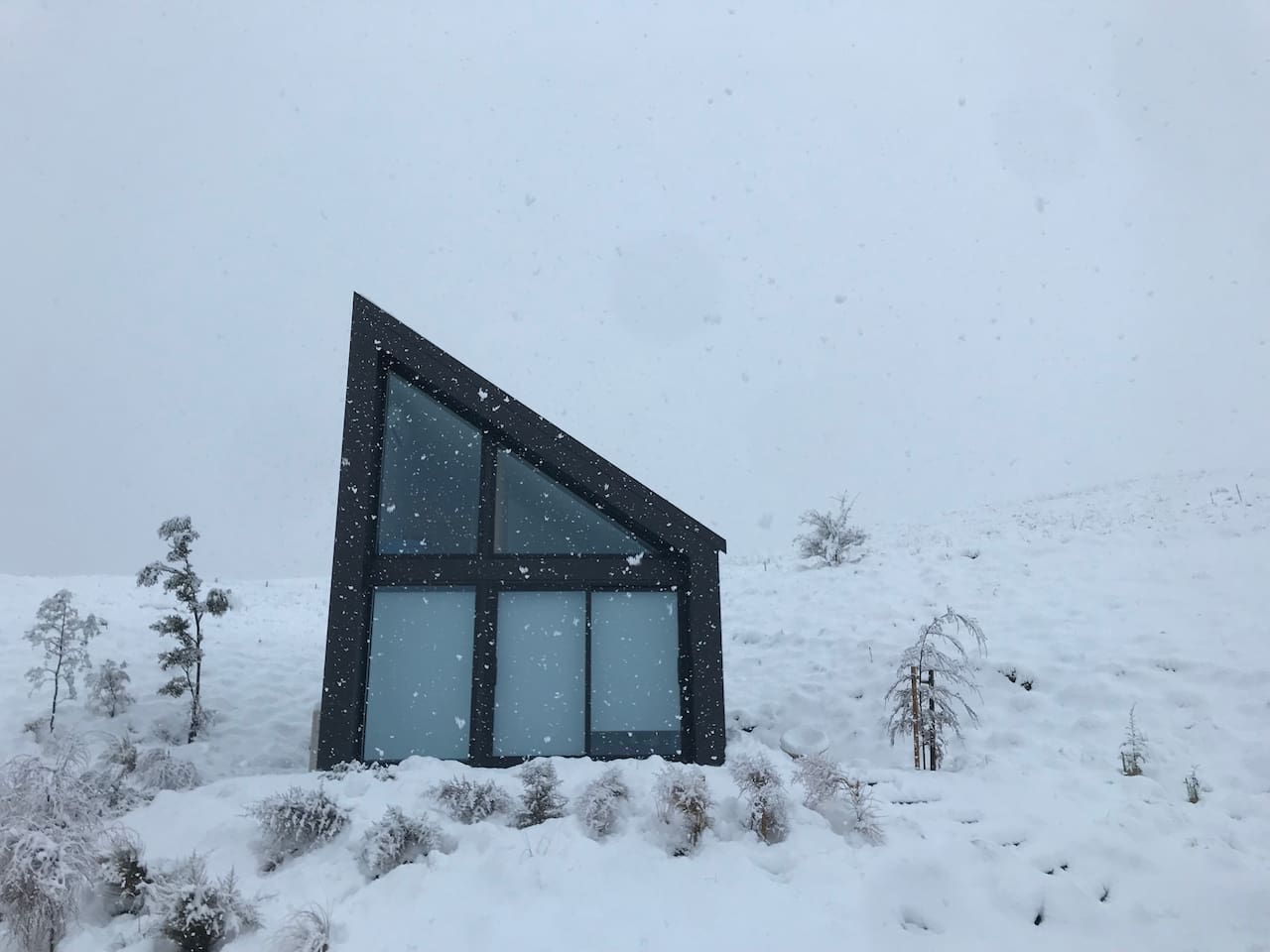 Lake Hayes,Otago,New Zealand
There's not much more to wish for when in New Zealand but wait till you see this cute cabin! This Airbnb tiny house is located in a rural part of New Zealand and intended for a pair's quiet escape. Perfect for outdoor types because it's close to walking and cycling trails, as well as ski areas. The tiny house has a queen bed, WiFi, and air conditioning when it's time to take it easy.