Too many great movies, look books and blogs I discover, which I want to share with all of you. I therefore have a new category for you: boardsports lifestyle, where my best finds, the hidden gems on the web part make their appearance. And I also share my own creations. Like the top photo. If you've read my Twitter or Instagram profile, it says "likes to cruise on four pink wheels." The text "loves cruising on four wheels pink" is written in my resume and during an exciting job always part of the conversation. "Does she have a car with pink wheels?" A bike? A great mystery to some. These are my pink wheels.
Photos/ Xandra Nikon D610
Wearing: Vero Moda vest,
vans vulcanized
shoes, Koastal Longboard
I saw the best movie about the surf lifestyle. 15 year old longboarder (as in surf longboard) Josie Prendergast lives in Byron Bay (Australia) and surfs with her father and brother a fantastic surf lifestyle. She's living the dream!
I absolutely love Penny longboards. Cute, lovely colour, can I have one?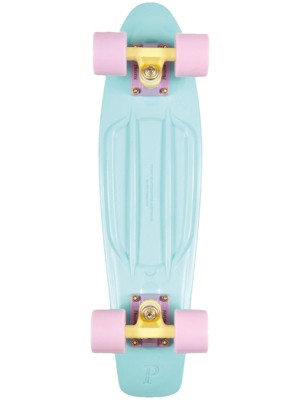 The new lookbook of Roxy is fan = tas-tic. I love the geometric prints and the whole surf lifestyle. MUST HAVE!
And I am a member of board chicks! It's a Dutch organisation for and by boardchicks. Remember when I mentioned a while ago, exciting boardsports things will happen? This is one of them! This would have never happened without my blog #dreamsdocometrue . Stay tuned girls !!
And? What are your favorites this week, and what do you think of my favorites, anything you like?